This post will explain the role and responsibilities of a Business Analyst. It will cover following points.
Definition of BA
Role & Responsibilities of BA
job Description & qualifications requirements of Business Analyst
Who is Business Analyst (BA)?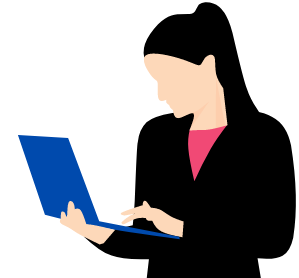 BA is a bridge between business and Information Technology. BA is the person who analyze the business or business domain. BA is the person who interacts with stakeholders to elicit the requirements. After requirement gathering BA analyze & validate the requirements and deliver data driven recommendation to stakeholders.
In short we can define BA as a :
A professional who is the bridge between business & IT

Who analyzes an organization or business domain and documents its business or processes or systems, assessing the business model or its integration with technology

Professional who is Understanding enterprise problems and goals
Professional who is analyzing needs and solution
The person who eliciting the actual needs of stakeholders
Professional who is generally associated with requirements elicitation/analysis and solving problems using information technology solutions
 Business analyst is a personal who guide the business in improving 
       Processes
       Products
       Services
       Software
through data analysis. Business Analyst are the line between IT and the business to help bridge the gap and improve efficiency
To know more about the Business Analyst you can contact us or click on the link.
Role & Responsibilities of A Business Analyst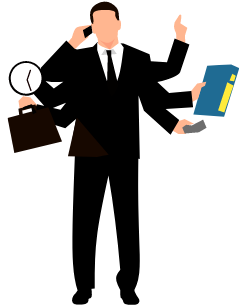 The Main role of the BA is to coordinate with cross functional team, stakeholders and business leaders. BA is the person who coordinate with business leaders and help them to understand how data-driven changes to process, products, services, software and hardware can improve efficiencies and add value to the business.
Coordination with cross functional team
Client Interaction
System Analysis
Requirement gathering
Elicit, analyze & Validate the requirement
Documentation
Scoping
Project Management (Depending on the need)
Test cases and test case review
Wire framing and Prototypes
Due Diligence/Discovery
Understanding Document
Scoping (In Scope & Out of Scope)
Estimation
Requirement Prioritization
Determine how to improve existing business processes
Analyze the impact of implementing new features / solution / design
Design the new features to improvement & to implement
Improves existing process
Understands the business , its requirement , its functionality & its process
Elicitation of requirement, Prioritization of the requirements and implement those requirements onboard
Job Description & Qualifications Requirements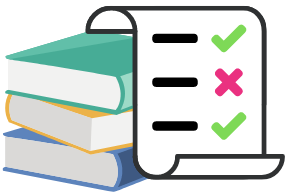 Job Description
Coordination with cross functional team, stakeholders and business leaders
Provide data-driven recommendations and reports to business
Facilitate Training  and Guidance to Technical Team
Requirement gathering
Writing Scope Document
Writing Business Requirement Document, Functional Requirement Document
Writing User Stories , Acceptance Criteria
Writing use cases
Performing User Acceptance Testing
Monitoring Project Performance
Conducting meetings to share idea and to discuss the issues.
Giving Product demo
Monitoring project status and ensuring timely completion of the tasks.
Qualifications Requirement
A bachelor's degree (preferably full time)
Good documentation skill
Ability to create reports and give presentations
Planning and time management skills
Good Communication Skills
Please contact us to know more about business analyst.