Almost everyone among us has the question like "Will I Get a Job after Completing this Course?" in our mind before enrolling for any course / degree / certification.
Nothing wrong in this but guys why we have this question in our mind ? just think for a bit.
When we have questions in our mind ? the answer is If we are not clear about something or if we have some doubt then we have lots of questions regarding it. There is nothing wrong to have a question  but make sure you get the answers / solutions for your question and get the things clear, learn the things and enhance the skillset.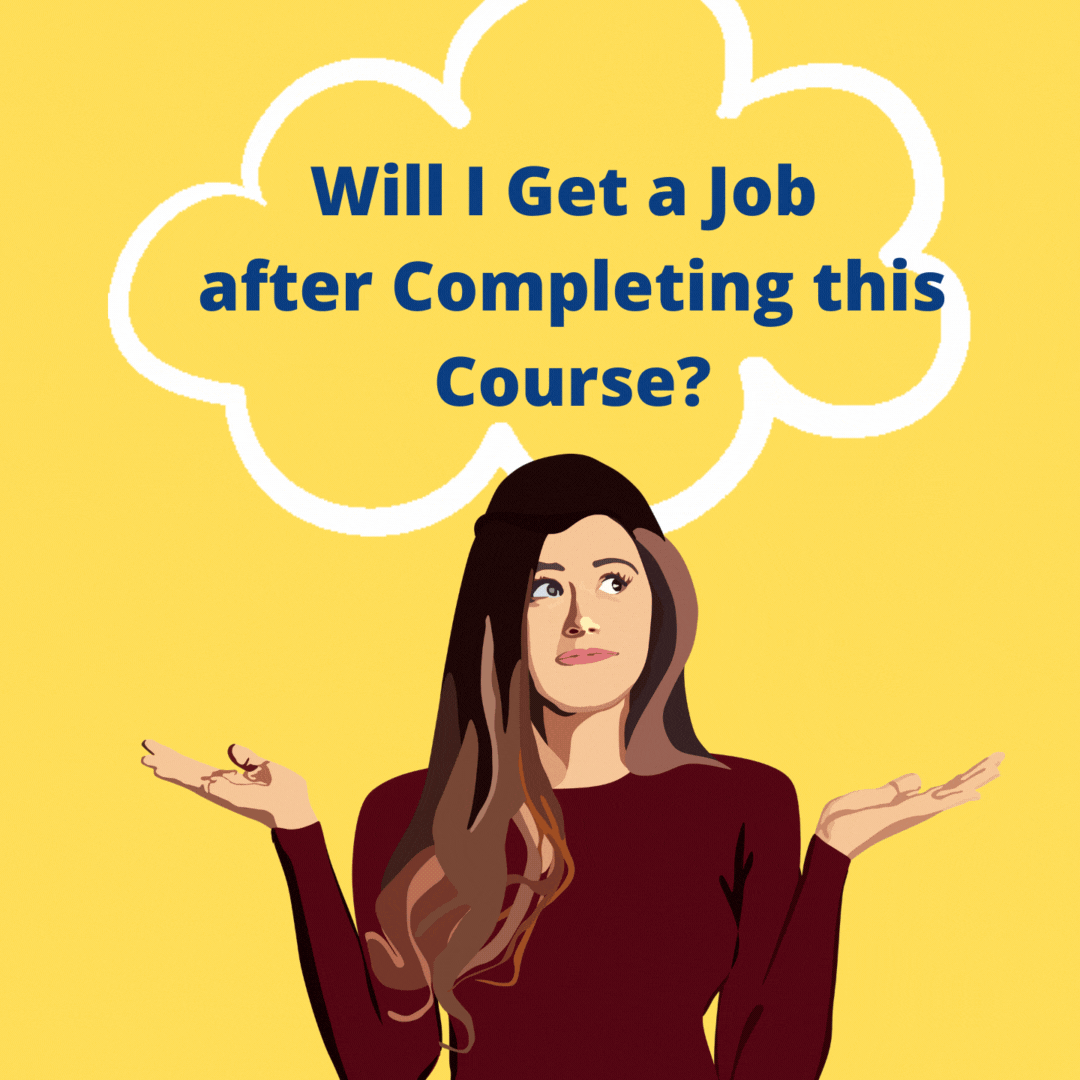 If the candidate is having the proper skillset, I don't think that the candidate will struggle to get a job. It might take some time to sharpen our skillset or to grab our dream job but Trust me guys …once we have confidence on ourselves on our skillset no one can pull us back from achieving our goal.
So, when we ask a question," Will I Get a Job after Completing this Course?" I think we are doubting on our skillset because we might not be confident about it or we are not clear about it. So instead of focusing on job we need to give our more focus on our skillset, we need to find out your niche or the area in which we are interested like development, testing, management, cooking, anchoring …. anything which we enjoy to learn and to perform. We have to sharpen our skillset and then we are just ready to perfect take-off and enjoy our journey. Give more focus on your skillset
There are institutes who promises the 100 % percent placement guarantee. But guys just think for a while…is it possible if so, there will not be any candidate who is struggling to get job. I am not saying that the Institutes will not offer any job, they will but after end of the day the company and the interviewer will focus only on your skillset & your confidence. So, Never get Trap in "100 % Placement Grunted" strategy.
To get the training details offered by BAT, please refer the link.
Wish you all the very best for your journey.